Best Restaurants in Sunny Isles Beach, FL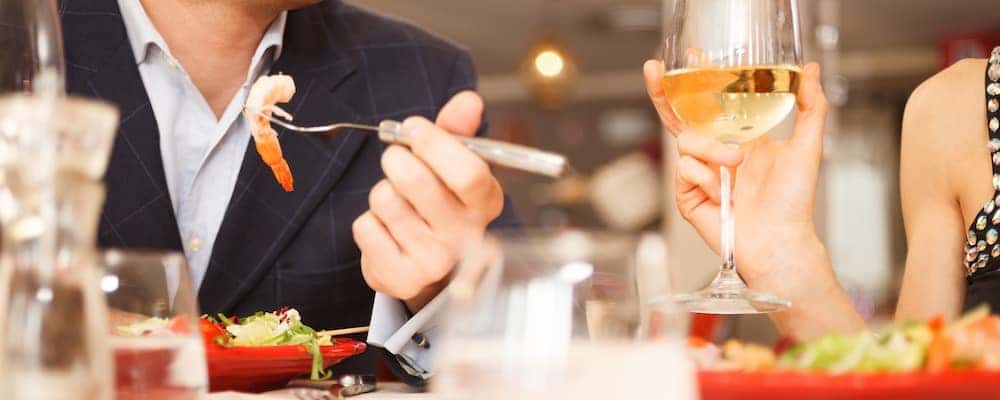 The resort town of Sunny Isles Beach, FL–located just east of North Miami–offers a range of options for vacationers and locals alike. From the chic Il Mulino New York to more casual options like Chayhana Oasis, Sunny Isles Beach restaurants have something for everyone.
Timo Restaurant
From the day they first opened their doors in 2003, Chef Tim Andriola's fusion of Italian and Mediterranean food has wowed foodies in Florida's Riviera. Their seasonal menu showcases fresh ingredients exclusive to the region, and highlights include Wild Striped Bass with French Green Lentils and Roasted Mushrooms or a Grilled Ribeye Steak with Sauteed Garlic Spinach and Porcini Butter. Timo Restaurant is located in the RK Beach Plaza just a short distance from Aventura Mall.
Il Mulino New York – Miami
Serving lunch, dinner, and sunday brunch near Miami, FL, Il Mulino New York is a hotspot for traditional Italian fine dining. Enjoy Frutti di Mare seafood risotti, Bistecca alla Griglia prime age New York strip, or Salmone alla Griglia with porcini mushrooms. And if you're in the area to celebrate New Year's Eve in Sunny Isles Beach, they offer a special four-course meal just for the occasion.
Chayhana Oasis
As the only authentic Uzbek restaurant in South Florida, Chayhana Oasis is known for their friendly service and convenient location near Gateway Park. Popular dishes include rice and lamb Pilaf, Chiken "Kebab," and Homestyle Roasted Potatoes with Mushrooms. It's also one the most affordable dining options in Sunny Isles Beach. Stop by from 12 pm to 11 pm Monday through Sunday.
Sea Grill Restaurant
As one of the best seafood restaurants in Sunny Isles beach, the Sea Grill Restaurant serves up a range of fresh dishes from a range of different culinary traditions. Try their Sea Grill Ceviche with grouper and calamari or their famous U-10 Scallops Oreganato. They're located just a short drive from North Miami Beach near Oleta River State Park. Give them a call at 305-845-7555 to make a reservation.
Turn to Toyota of North Miami for More Local Advice
Whether you're looking to enjoy Christmas events in North Miami or want to explore the history of nearby Hollywood, FL, and the best Aventura restaurants, Toyota of North Miami has you covered. If we've missed any of your favorite local restaurants, feel free to contact us and let us know!
Local Info From Toyota of North Miami
The resort town of Sunny Isles Beach, FL–located just east of North Miami–offers a range of options for vacationers and locals alike. From the chic Il Mulino New York to more casual options like Chayhana Oasis, Sunny Isles Beach restaurants have something for everyone. Contact Us Timo Restaurant From the day they first opened their…

Photo Credit: MOC Holiday Boat Parade The holidays are here! Fill your mug with a peppermint mocha and your heart with Christmas joy as we break down our top 3 North Miami Beach Christmas events you won't want to miss this year. Contact Us Snow Fest 2018 This all-ages festival and parade continues to make…

Take a tour of Hollywood, Florida's rich history with Toyota of North Miami. We're happy to show off all this nearby town has to offer, from its origins to attractions you can enjoy today. Contact Us Early Beginnings In 1920, Joseph W. Young, Jr had a dream of founding a new city known as "Hollywood by the Sea." The…