What Is Included in the 2019 Toyota Highlander Warranty?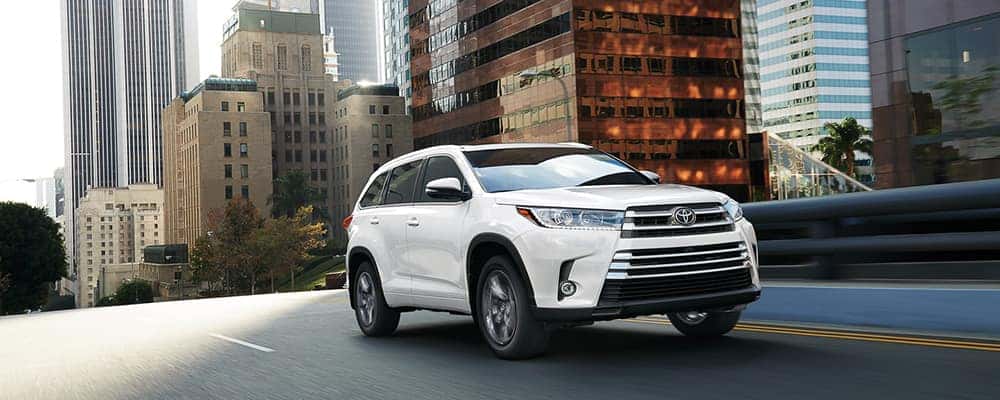 Toyota is known as one of the most dependable automotive brands, with each vehicle built using genuine OEM parts, so North Miami Beach drivers know their vehicles are built to last. The 2019 Toyota Highlander can handle everything from weekend sporting events, to carpooling, to cross-country road trips. Even though it's considered one of the most reliable SUVs on the road, the 2019 Toyota Highlander warranty gives drivers peace of mind knowing they're covered while driving on North Miami roads and highways. Read more about what's covered and what's not covered with the 2019 Toyota Highlander warranty below.
Warranty Program for the 2019 Toyota Highlander
The Toyota factory warranty period begins on your vehicle's in-service date. This means the first date that the vehicle is delivered to the original buyer, lessor, or used as the company vehicle or demonstration car. The new Toyota Highlander comes with a comprehensive warranty program that includes the following:
Basic Warranty: Your basic warranty for the 2019 Highlander covers adjustments, repairs, and defects caused by poor workmanship or problems with the materials Toyota supplied. The duration of this warranty is 36 months/36,000 miles, whichever comes first. Wheel balance and wheel alignments have a 12-month/12,000-mile duration, whichever comes first.
Restraint Systems Warranty: This will cover repairs needed on the Highlander to fix any defects in the materials used or the workmanship of any air bag system or seatbelt supplied by Toyota.
Powertrain Warranty: A powertrain warranty corrects defects caused by faulty materials or an issue during the manufacturing process. The 2019 Toyota Highlander powertrain warranty lasts for 60 months/60,000 miles, whichever comes first. Toyota's powertrain warranty includes:

Engine: Cylinder blog and head and all internal parts, timing gears and gaskets, water pump, fuel pump, and more.
Front-Wheel Drive System: Final drive housing an all internal parts axle shafts, drive shafts, and more.
Real-Wheel Drive System: Axle housing an all internal parts, propeller shafts, supports seals and gaskets, and more.
Transmission and Transaxle: Case an all internal parts, torque converter, transmission mounts, seals and gaskets, and more
Refer to the Toyota Highlander's warranty pamphlet for additional information about what's covered under each of these items.
Additional 2019 Toyota Warranty Coverage
Rust-Through Coverage: This type of coverage runs 60 months/unlimited miles starting from the dates of first use, no matter what mileage. It covers corrosion perforation in the sheet material.
Emissions Coverage: This coverage will vary under the Federal and California regulation laws. It's important to refer to your Warranty and Maintenance Guide booklet for more details.
What's Not Covered
The 2019 Toyota Highlander warranty does not cover any damage or failures because of the following:
Abuse or negligence
Airborne chemicals, tree sap, road debris (includes stone chips), rail dust, salt, hail, floods, wind storms, lightning, and other environmental conditions
Alteration or tampering, this includes installation of non-Toyota accessories
Fire, accidents, or theft
Improper repairs
Installation of non-genuine Toyota
Lack of or improper maintenance, this includes the use of fluids and fuel other than what's specified in the owner's manual
Misuse – overloading or racing
Water contamination
Also not covered by the Highlander warranty:
Tires: Your Highlander's tires are covered by a separate warranty that's provided by the manufacturer. Give us a call for additional information.
Normal Wear & Tear: This ranges from noise to vibration, cosmetic conditions, and other deterioration caused by normal wear and tear.
Contact Toyota of North Miami for More Details!
To learn more about the 2019 Toyota Highlander its warranty coverage, or to read the Toyota Highlander reviews, please contact us or make the drive to our North Miami-area dealership.
More from Toyota of North Miami
Drivers everywhere are asking, "How much can a Toyota 4Runner tow?" At 5,000 pounds, the 2020 Toyota 4Runner towing capacity makes it a true powerhouse for families who expect a little extra from their rugged new SUV around the North Miami Beach and North Miami areas. While the capable engine brings unrivaled strength to weekend adventures and sporty…

Now that the 2020 Toyota Tacoma is available at our dealership near Miami Gardens, many car buyers want to know all about the 2020 model release of Toyota's top-rated pickup truck. The new Toyota Tacoma offers six trim levels at different starting prices and standard features, which means finding the pickup truck that can handle your…

Miami Gardens-area car shoppers looking for a new compact SUV have more than likely looked up "what is the price of a Toyota RAV4?" on the internet. This capable, family-friendly SUV earned its reputation among industry experts and consumers alike in the North Miami and Sunny Isles Beach areas, and it's not difficult to see why. Visit Toyota of North Miami and…