Used Car Buying Checklist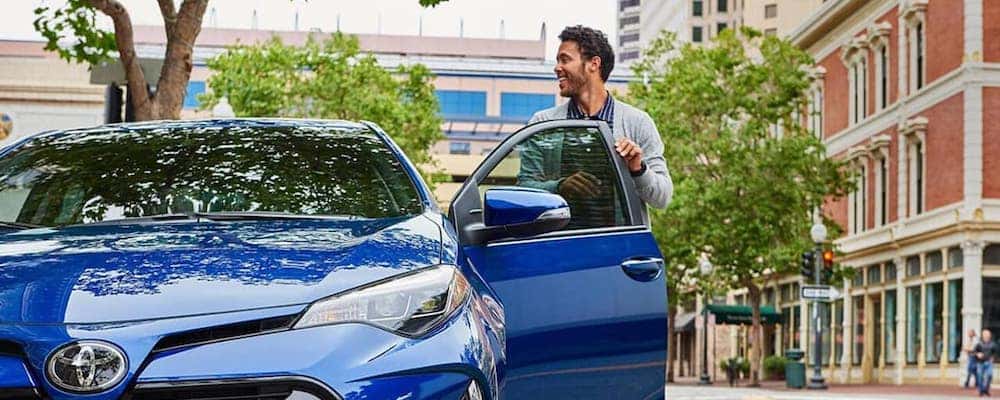 Anyone in North Miami Beach shopping for a used vehicle knows the number of choices and different factors to consider can become overwhelming. At Toyota of North Miami, take a look at our guide of what to keep in mind when buying a used car so you can be a more informed shopper and get a great used model.
1. What is My Budget?
Whether you are buying a new or used vehicle, you'll want to assess your finances to find out how much you can afford to pay for your next vehicle. If you are purchase through a private seller, you may have to pay for the car in its entirety up-front. If you plan on buying from a dealer, you can calculate your monthly payments for the car you want.
2. What Kind of Car Do I Want?
With so many choices out there, it's helpful to determine what you want out of your car and what you plan to use it for, so you can assess what features are important to you. If you need a car to transport your kids around, you might want more driver-assistance features to combat the inevitable driving distractions. If you live in a climate with harsh winters and lots of rain and snow, you may want an all-wheel drive vehicle and heated seats.
3. What Do I Check For When I've Found the Car I Like?
When you've landed on the used model you want and find one in the North Miami area, you'll want to know what to look for when buying a used car to make sure it's in working condition and worth the stated price.
Functioning headlights, tail lights, and turn signals
Holes, damage, and general wear to upholstery
Rust in common spots like wheel wells and door edges
Touch-ups that may be concealing more serious damage
A visual once-over, an official inspection, and a vehicle history report are all essential to making the right decision on your next vehicle.
4. Can I Take the Car For a Test Drive?
Be sure you test drive your intended vehicle before making a final decision. This may reveal additional issues like strange noises or dysfunctioning electronic systems. It will also give you a feel for the handling of the car, which can make or break a decision.
Let Toyota of North Miami Guide Your Next Vehicle Purchase
Browse our inventory of used cars under $10K for budget-friendly options, and check out our current used vehicle specials to get a great deal in the Sunny Isles Beach area!
Anyone in North Miami Beach shopping for a used vehicle knows the number of choices and different factors to consider can become overwhelming. At Toyota of North Miami, take a look at our guide of what to keep in mind when buying a used car so you can be a more informed shopper and get a great used model. Apply…

When buying a car at Toyota of North Miami near North Miami, you need to have a few things on hand to make the process run smoothly. Make sure you gather everything you need, including your ID and proof of insurance, before coming to the dealership for paperwork to be done properly and in a timely manner. And if…

View New Inventory There are plenty of reasons to buy a new car, truck, or SUV in North Miami Beach. Your old vehicle might be on its last legs, or maybe you're just ready to take advantage of the newer technology and updated features of a new vehicle. Whatever your reason, you'll need to get rid of…